INTERNAL AFFAIRS INVESTIGATIONS
PUBLIC SAFETY, PUBLIC EMPLOYEES, SCHOOL DISTRICTS, AND COLLEGES
As a private company, we are retained to investigate violations of policy, allegations of misuse of public office, use of force and control, and accusations of criminal wrongdoing. The third-party investigation provides transparency and eliminates natural bias when agencies investigate themselves. More and more agency leaders are looking for ways to work closely with the public. They must address their concerns by providing an independent investigative report that shows the proven facts that did not come from their own agency.
Our Investigators are former law enforcement veterans with decades of experience. They are professional, detail-oriented, and thorough. They understand the law and are under the direction of a retired Chief of Police who oversees each step of the investigation.
The Guardian Agency ™ uses best practices for Internal Affairs Investigations and we work closely with our clients to investigate, verify, and report the facts of administrative violations of policy and to report discovered criminal wrongdoing.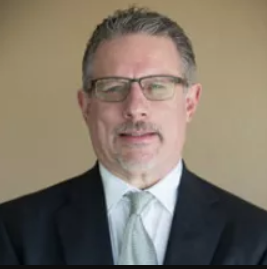 -Our Mission Statement-
To assist our clients in building trust and transparency within their community. To empower our Investigators in the quest for building a clear and diligent comprehensive Investigative report, and consistently offer agencies a "Top Quality Product."
There has to be a vision, a plan, and good people to execute that plan. We simply want to offer agencies a "Top Quality Product" that would set us apart.
The Guardian Agency, Inc.
120 School Street, Lodi, CA 95241
| 888-479-6779 Ext. 104 | Fax-209-645-3454 | State License number PI 188266 |
Serving all of California, with Regional IA Investigators
"Transparency Builds Trust"
Steven D. Ward has been a licensed private investigator since 1986. During that time he owned Monterey Bay Security, Inc. as a licensed Private Patrol Operator with 60 uniformed security Officers. It was sold in 1994.
Steven served six years with the Santa Cruz County Sheriff's office as a Class 1 Reserve, working in Patrol, Corrections, Investigations, and Search and Rescue.
He then created NorCal Insurance investigations and conducted workers' compensation AOE/COE investigations until 2007 when he founded G2 Forensic Investigations and started doing public safety backgrounds. Mr. Ward has completed over 3000 backgrounds of law enforcement personnel and over 1000 firefighter/paramedic positions. He is c

urrently the President of Guardian Public Safety Background Investigations, Inc and the founder of "The Guardian Agency™.
He manages the background business and will be handling the assignment of cases and the corporate requirements, marketing, and customer relationships for the IA business.
In 2013, Mr. Ward completed a certificate program at California State University Fullerton with a focus in Computer Forensics.
He feels the time is right for departments to outsource Internal Affairs Investigations to a 3rd party to help with transparency, which promotes public trust.